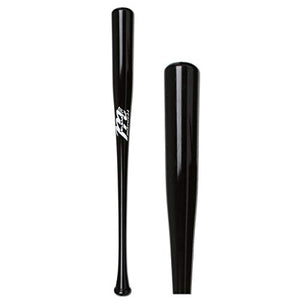 Marucci
Marucci Maple Wood Baseball Bat: MCMBLEM Black Adult 34 inch
Regular price
$79.95
$0.00
Unit price
per
Brand: Marucci
Features:
Approximate -3 Length to Weight Ratio
Assorted Patterns from Marucci's Production Line
Bone Rubbed to Close Pores and Make the Wood Harder
BLEM bats were pulled from the production line for any number of reasons that did not meet their standards
Handcrafted From Top-Quality Maple Wood
Publisher: Marucci
Details: Marucci Sports has grown from a small-time garage-based operation to the number one baseball bat manufacturer in the Big Leagues, but their attention to detail and strict quality standards have been a fixed aspect of their work since Day 1. Because of their meticulous production and quality assurance process, some bats don't make the cut due to various blemishes and won't be lucky enough to call the dugouts of professional stadiums all around the country their home. These blemishes can range from Tiger Striping in the wood, uneven grain, light/heavy billets, and many other minor cosmetic flaws. Because Marucci wood is sourced from only the highest quality Pennsylvania maple timber, you're still left with a durable bat that offers reliable and consistent performance from the first swing. Like the very same models Marucci crafts for the best players in the game, these bats have been Bone-Rubbed for an extremely hard finish. This age-old technique, which dates back to the days of legends Babe Ruth and Lou Gehrig, consists of applying pressure to the barrel of the bat with a simple cow bone. By pressing and sliding the bone across the full length of the barrel and around its circumference, the wood grains are sealed and compressed; creating a harder hitting surface for optimum durability and amplified performance. Marucci Maple Wood Adult Baseball Bat: MCMBLEM Black bats are offered in various turn models and designs that are selected at random.
UPC: 849817034460
EAN: 0849817034460
---